Creator Series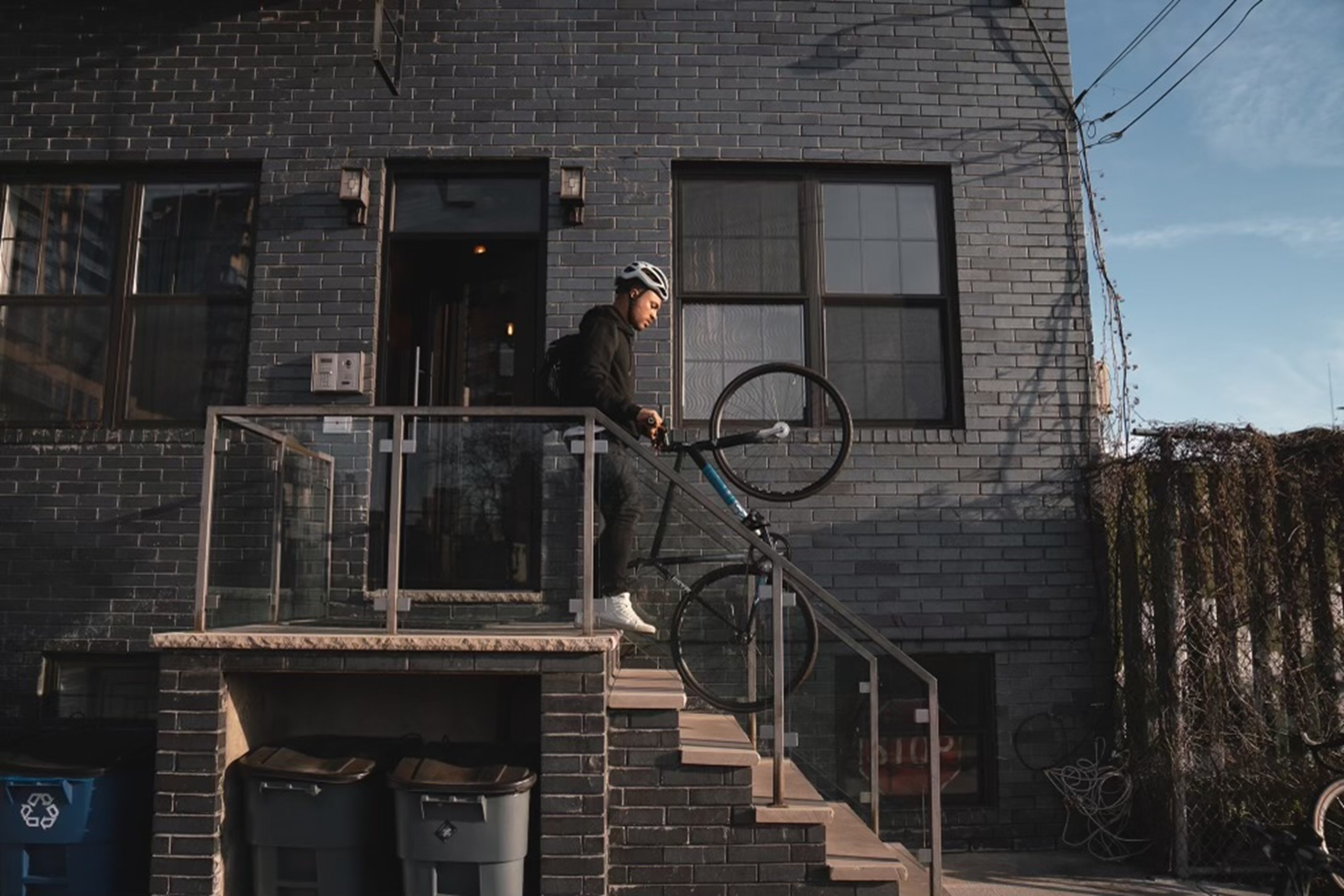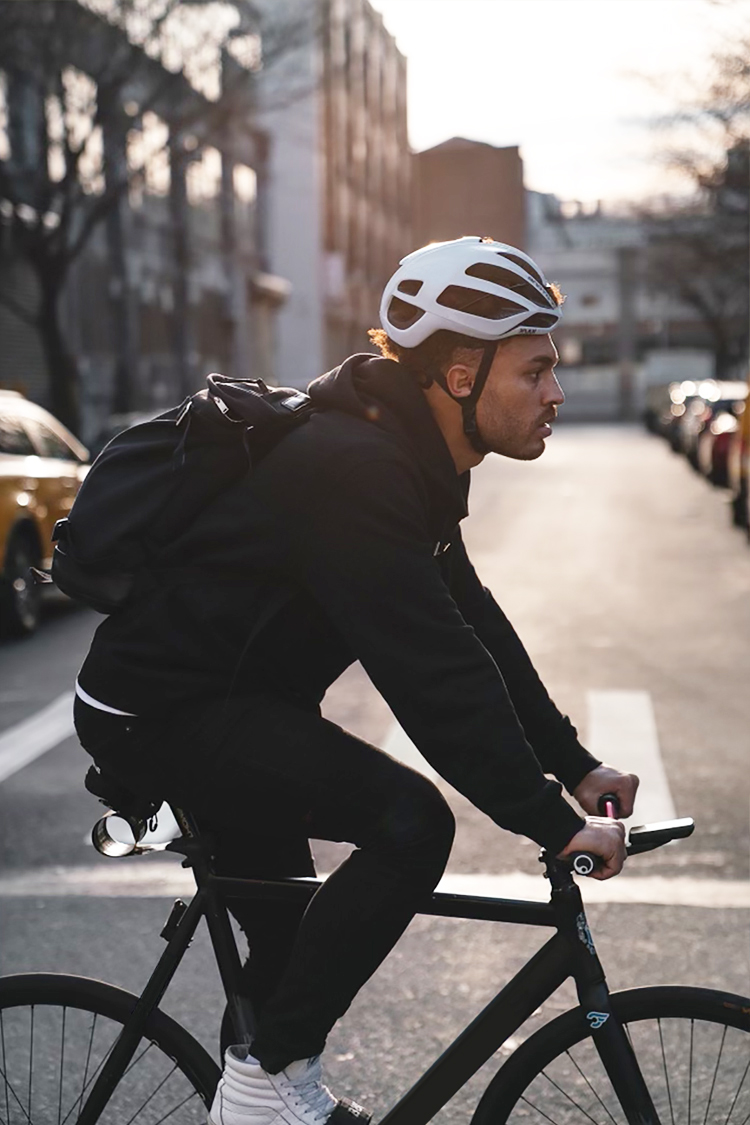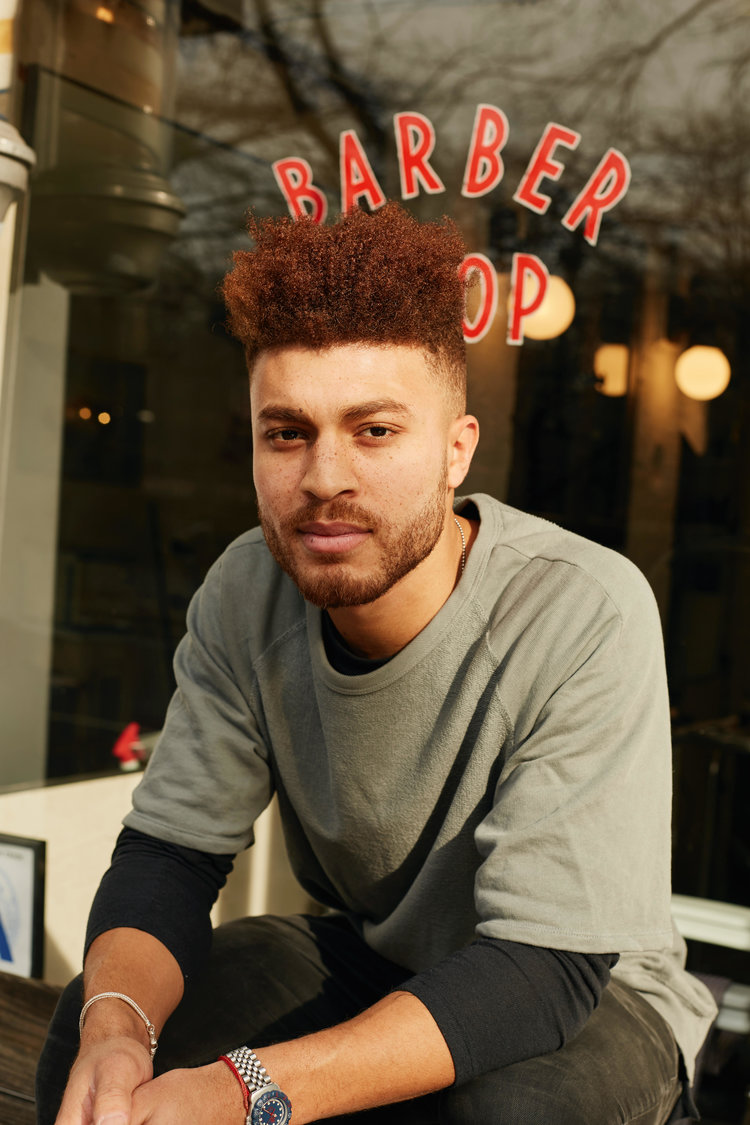 THE VÉLO
BARBER
This native New Yorker's entrepreneurial spirit encouraged him to combine his passions of traveling, cycling and cutting hair to become The Vélo Barber. Learn how Julien Howard takes the typical experience of the barbershop and elevates it to service clients – any time, any place!
@thevelobarber
"The journey isn't always easy. You must put yourself out there and take your opportunities."
Julien Howard, The Vélo Barber
Master Barber Julien Howard, known to his clients and the barbering community as the The Vélo Barber, learned his trade by watching other barbers at work. Today, as a traveling celebrity barber/stylist and Andis Ambassador, Julien's story is one of inspiration that's taken him from cutting hair in college dorm rooms to styling at the Met Gala, SNL, The Today Show, ABC World News, Univision – and around the world.
This native New Yorker's entrepreneurial spirit and determination encouraged him to creatively combine his passions for travel, cycling and cutting hair. "The freedom of the bicycle allowed me to take the typical experience of the barbershop and elevate it by bringing my services to the client…any time, and any place in the city," said Julien.
INSPIRED TO CREATE HIS OWN PATH
With artists like Kevin Luchmun, Andrew Does Hair, and Rich Mendoza among his greatest inspirations, Julien has come a long way from his Bronx beginnings. Julien's idea of a career path was very different to many barbers he saw working in the same shop day after day. With a desire to expand his horizons, traveling the world was first on his list along with sharing his experiences of New York with the people he met. Barbering became his route to unlocking the world around him by combining his talent and passion for hair with travel.
"Growing up in NYC I always encountered people from different backgrounds and cultures. I always had this drive to want to experience where people came from and explore new places," said Julien. "I was in college studying for a degree in international business and marketing while cutting hair for friends on the side when it hit me: barbering could be my ticket to experience the world and express my creativity with the people around me."
Julien's barbering 'education' started at his Bronx neighborhood barbershop, Knock Out Barbershop, and was inspired by his own barber, Javier, who Julien describes as a "legend."
"I would marvel at the pictures adorning the shop walls, showcasing all the famous people Javier had cut hair for like Yankee players, boxers, and famous people that came to NYC in the 90s. It was amazing to see all the different types of people you can connect to – with just hair! That's the thing I love most about my job," said Julien.
FROM HUMBLE BEGINNINGS TO THE TOP OF HIS ART
From a start in barbering that saw him trading haircuts for veggie burgers in school, to his position as an in-demand barber and mentor, Julien's skills have put him in the spotlight. Today, he has the privilege of grooming celebrities and athletes including Regé Page Jean, Winston Duke, Bryce Harper, Serg Ibaka, Darren Criss and Skip Marley, and working on shows like The Marvelous Ms. Maisel season 5. But it wasn't one single "lucky break" that got him to where he is…it was a process.
"By the Grace of God, I can honestly say that where I am today happened by word of mouth. It's the best form of marketing," said Julien. "After college, I was working in construction and living with some Brazilian models in Queens. I would cut their hair for their castings and photo shoots and they'd refer me to other friends and so on. I'd show up to their homes on my bike and I soon got the reputation of 'that guy that goes to your house on a bike to cut your hair.' Slowly but surely my name starts getting dropped in different rooms where I was not present, but my work was. The power of a referral has been key to my success."
For those just setting out on their hair journey Julien offers this advice: "Be humble. Always be a student and be determined, consistent and patient. Always critique your work constructively, as you won't be perfect the first time, but if you have the passion and a desire to improve, you will get better and grow."
THE TOOLS OF HIS TRADE
Like many when they start the trade, Julien turned to his barber for clipper advice: "My barber used the original Andis Master clipper, so I got one of my own and learned how to cut hair. Since then, I've been a fan of Andis and I've never looked back. As a traveling barber, cordless is critical and the Andis Master cordless clipper is my go-to tool – it's enabled me to travel the world and connect with people in the most extraordinary ways! As a bonus I just started working with the new reVITE Fade clipper at an outdoor, in the woods, pop-up barbershop event in Wisconsin. I love the reliability of Andis tools and how they allow me to create anywhere, anytime."
For Andis, its brand mission is to empower individuals to express creativity in their own way, and to Julien this has real meaning:
"To me, Create Your Way means being a pioneer and having the courage to set your goals high and push towards them. The journey isn't always easy, but your determination and dedication can create a path to achieve your wildest goals. Nothing that is worth it comes easy, so if you want it, you shouldn't be scared to put yourself out there to get it. Remember to always Be a Blessing on your journey and to always Stop and Smell the Flowers. You'll be surprised how much more fun Create Your Way can be!"