Brighter Community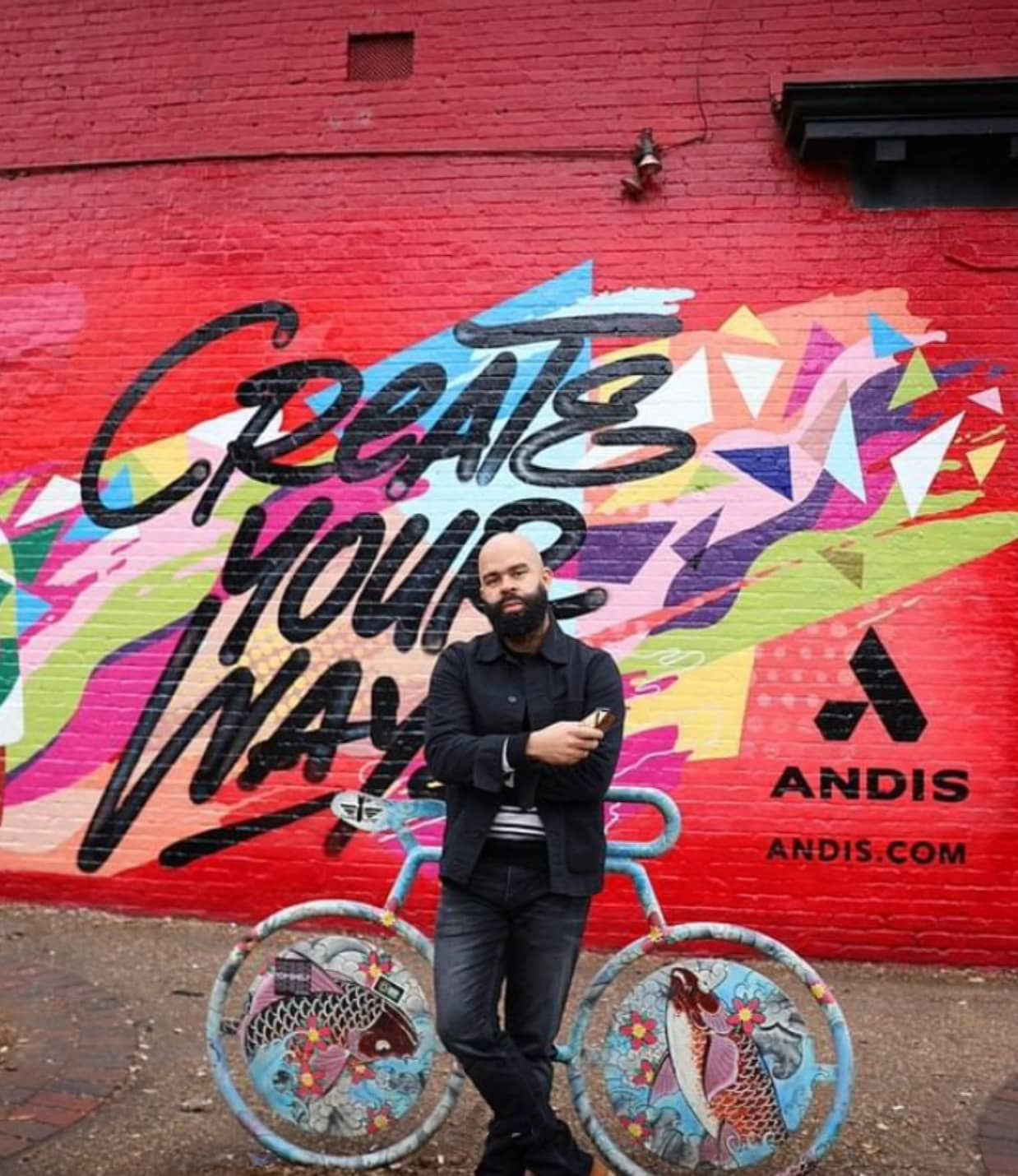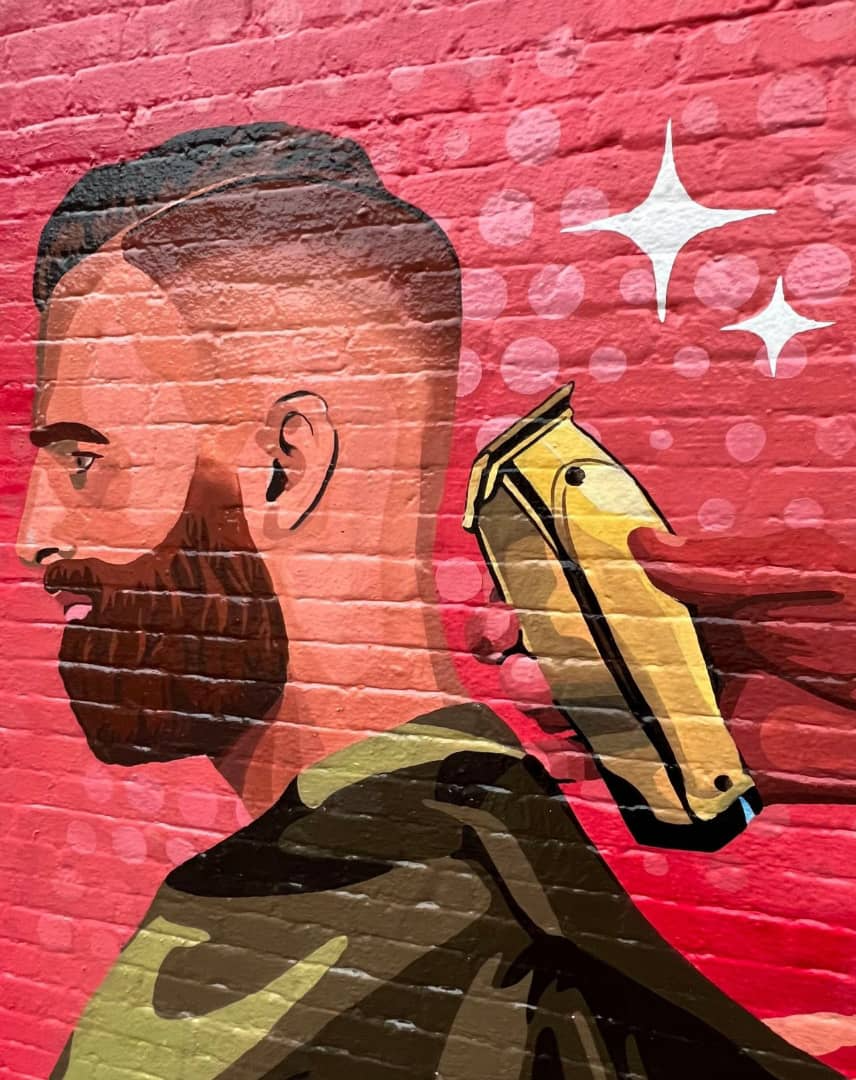 First Stop Atlanta
Andis believes that creativity makes the world a better place. We're putting that belief into action with our Brighter Community program. This program uses large format murals as a means of expression, unleashing ideas…art. It's about building a world filled with creative connection, and in the process brightening up our community.
"WE WANTED TO GIVE BACK TO OUR CUSTOMERS, TO CONNECT WITH THEM IN NON-TRADITIONAL, UNEXPECTED WAYS AND REALLY LIVE OUR CORE VALUES AS A BRAND."
Angie Vlasaty Peterson, Andis Marketing VP
Our first mural implementation celebrates our centennial year with the debut of a barber-themed mural in the trendy Little Five Points neighborhood in Atlanta, Georgia. Displayed January through February, the 11ft x 30ft sized, hand-painted mural pays homage to Andis' heritage with its iconic Gold Master Cordless Clipper on full display and embraces our new positioning with its "Create Your Way" tagline. The barbering scene, organic shapes, and bold colors encourage visitors to be inspired and to create their way.
The mural was designed and hand-painted painted by the team at Mural Art & Consulting, partnering with Overall Murals, who work with companies like ours to bring their artistic vision to life.
Watch for additional murals and activation across the United States in 2022 as we partner with additional creators to brighten more communities. Our next stop? Venice Beach, California in late March.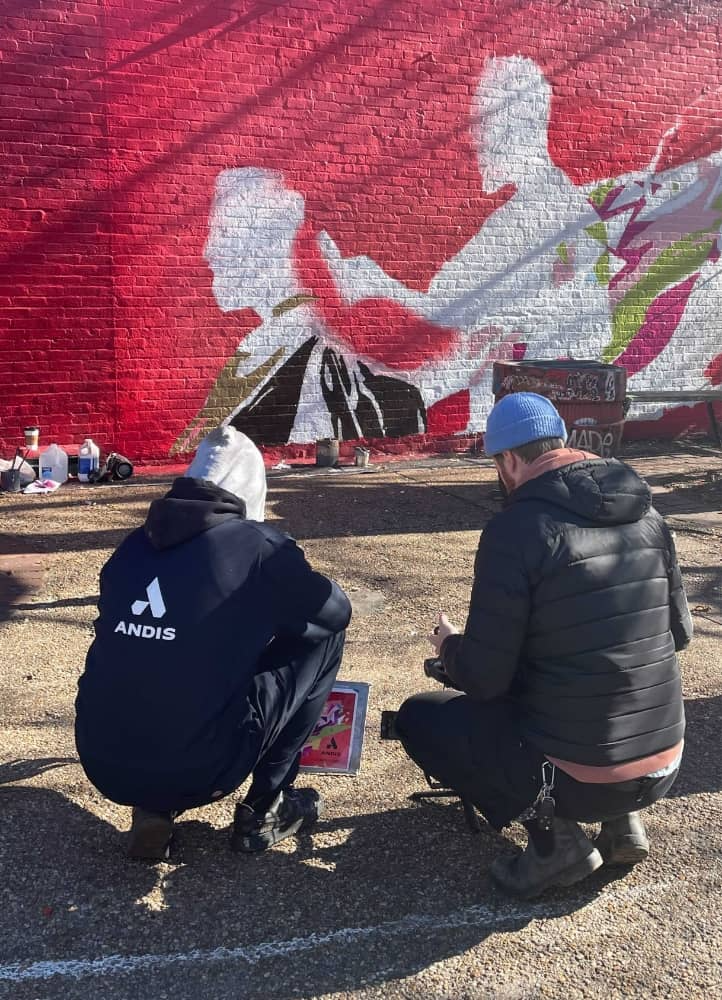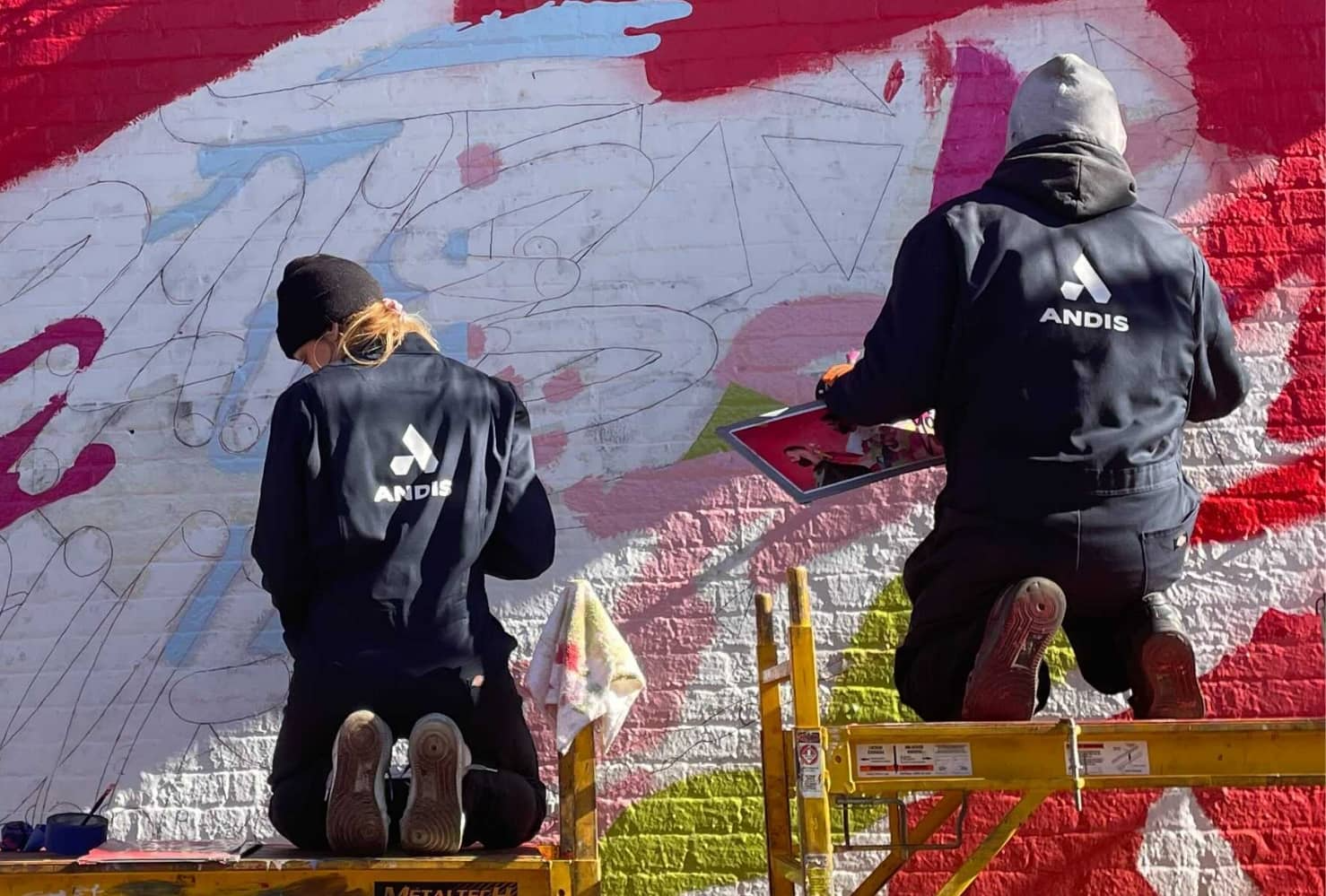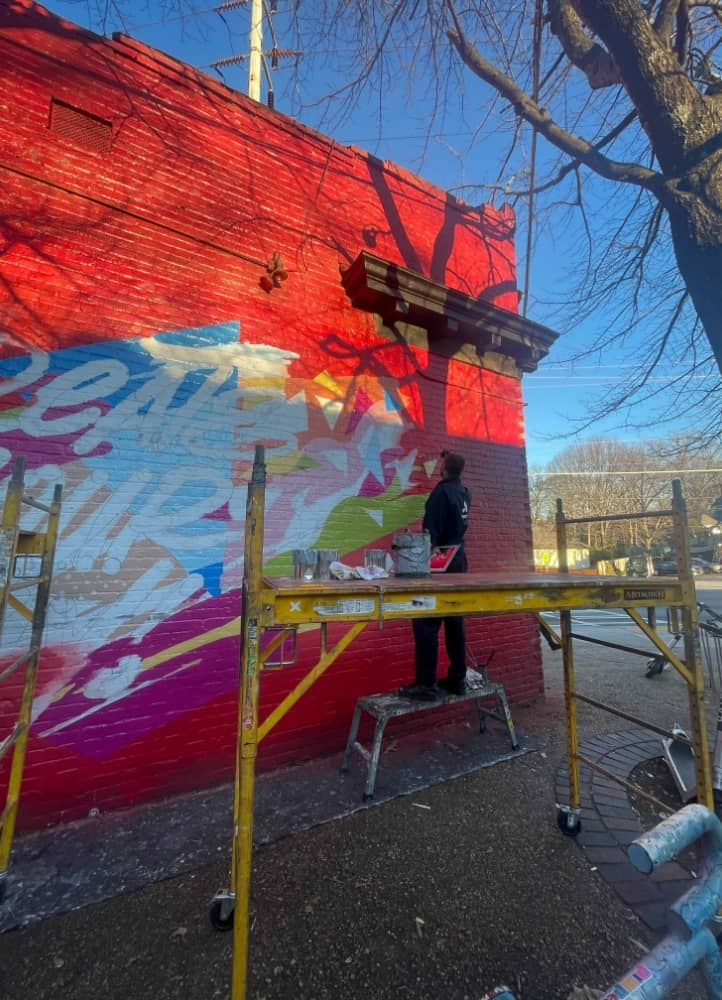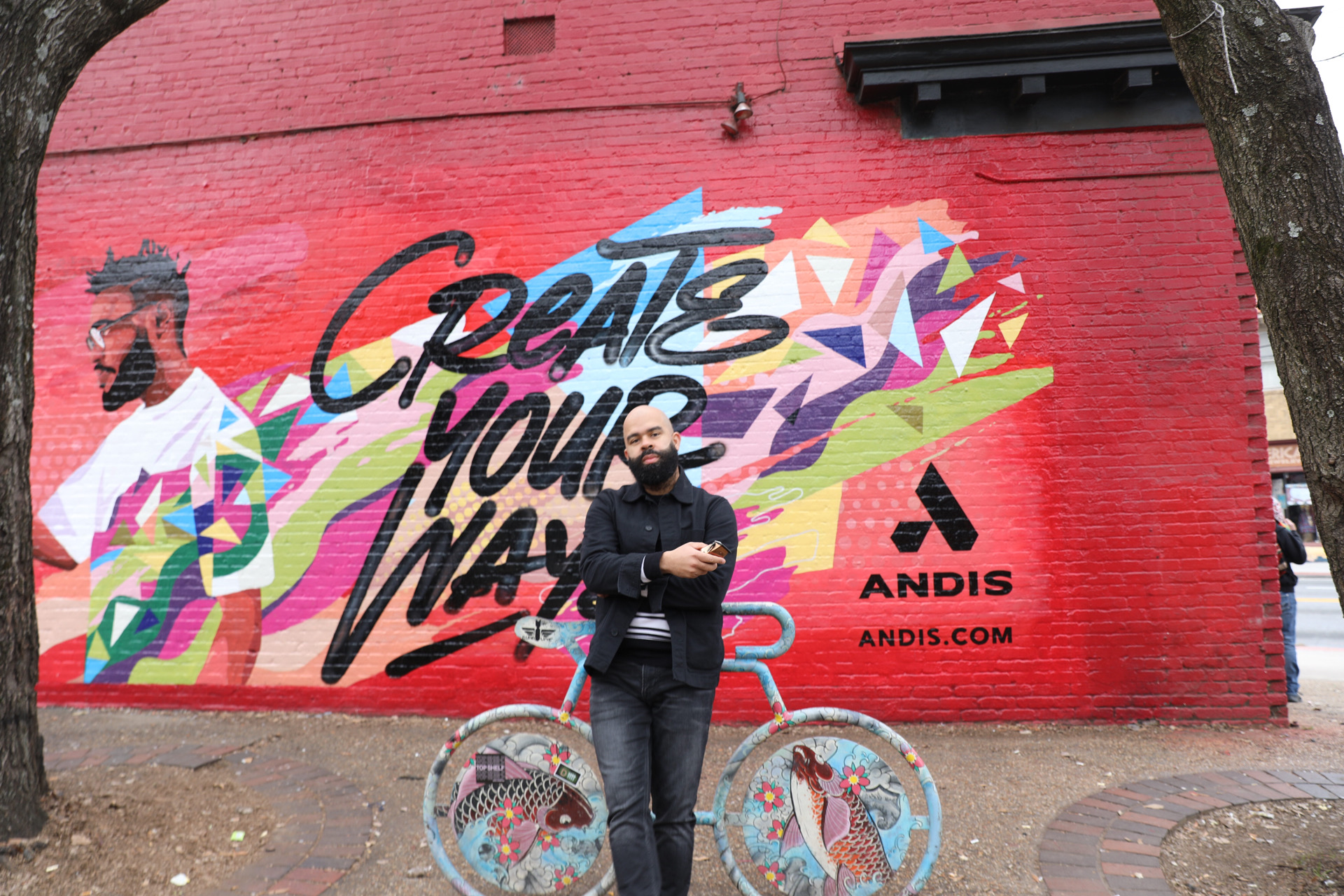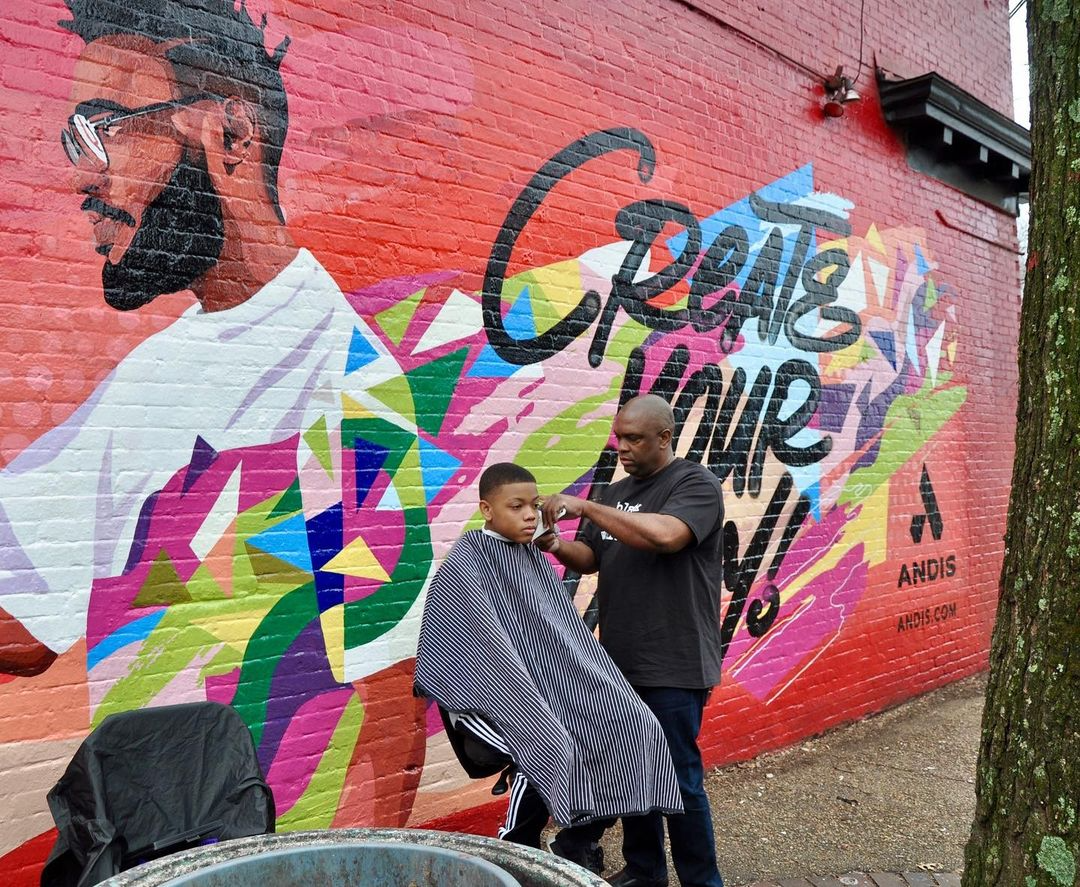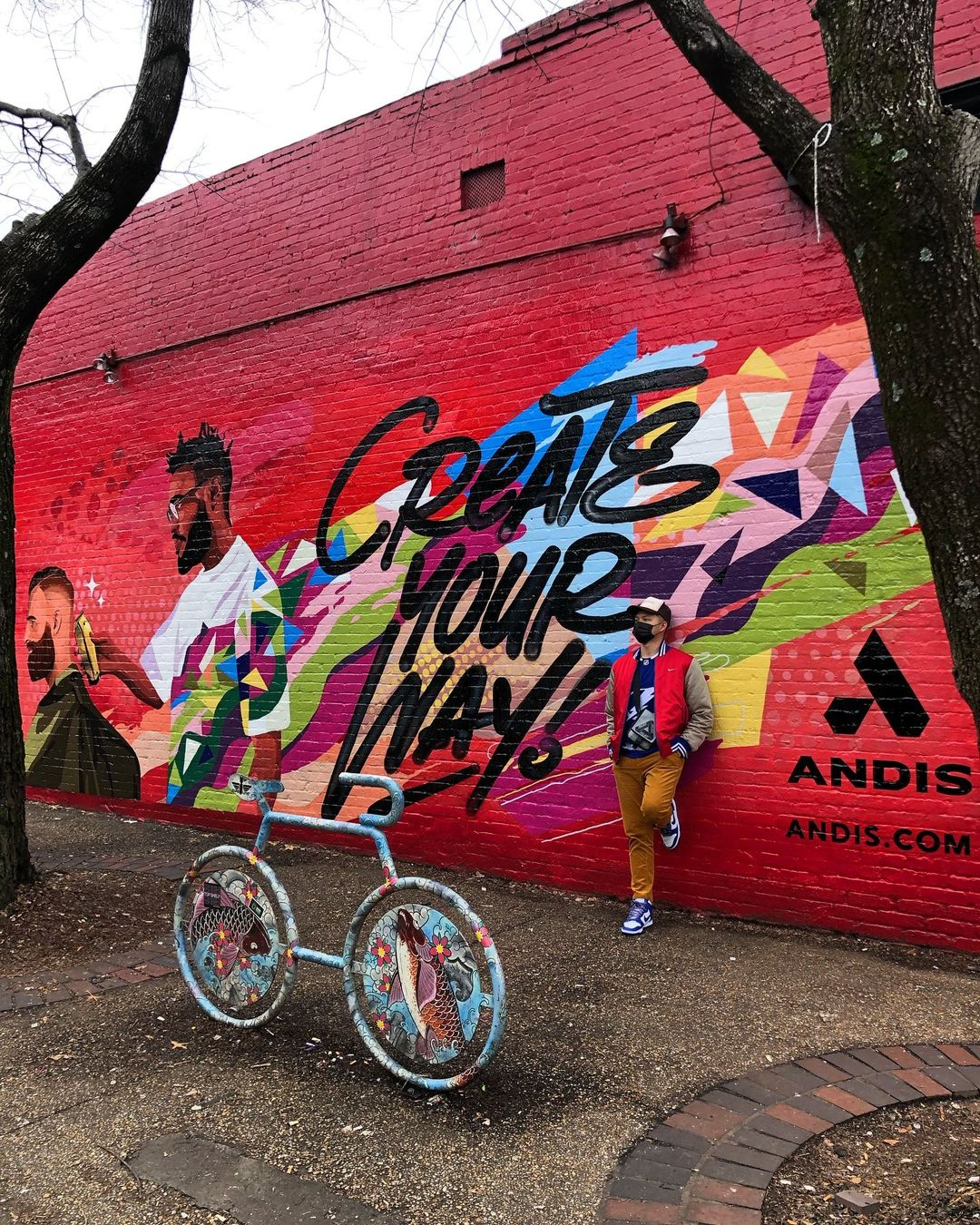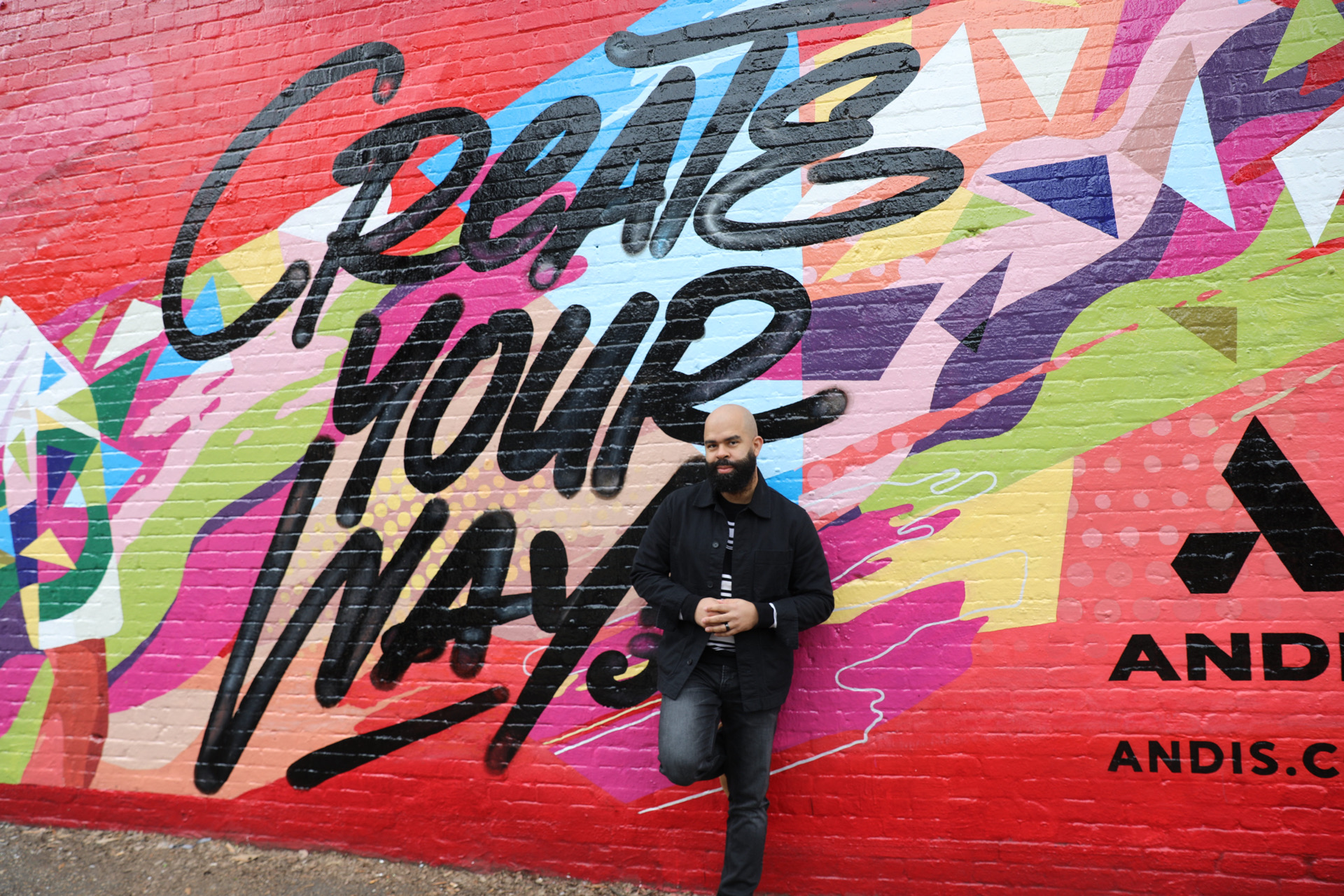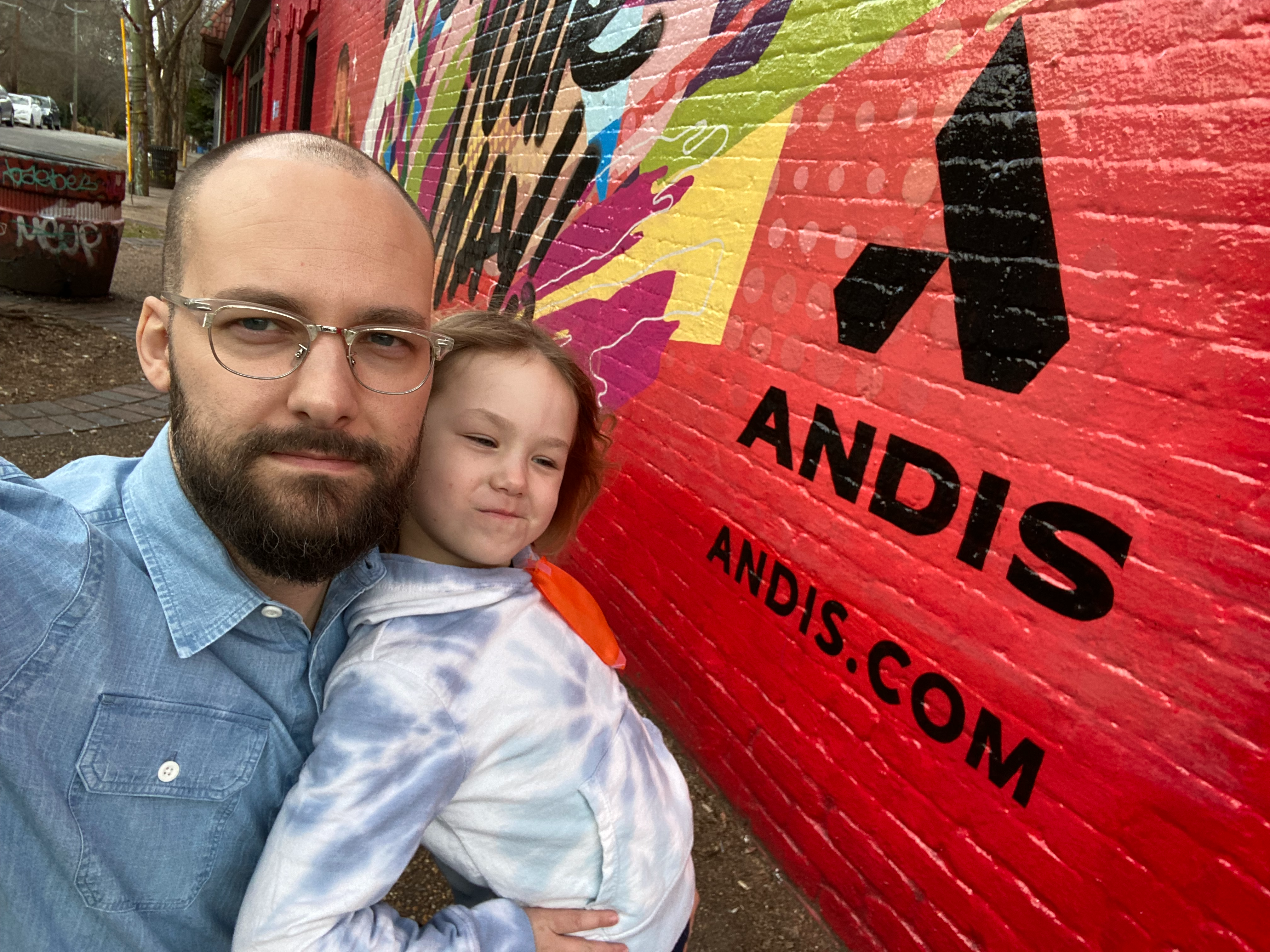 "Create your way means thinking outside the box and being empowered with the right tools and techniques to help you create the vision that you have, your way."
Kenny Duncan, North American Artistic Team Lead