Andis Education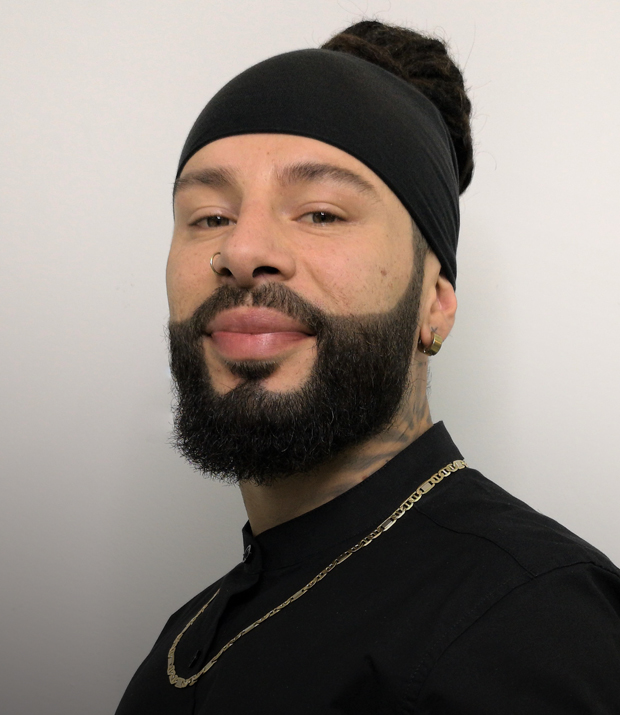 Jesse
Figueroa
Originally from Bogota, Colombia, Jesse is a master barber and platform artist with
more than two decades of experience. He started his career in Miami, Florida at the
early age of 13, where he fell deeply in love with the American styles. After working
in several barbershops across Miami, he went back to his hometown to open his own shop at the age of 19, becoming one of the first and most influential new wave barbers of the country.

Jesse has worked with celebrities such as singers, actors and athletes.
In 2013, he established his own Barber Academy in Bogota and has shared his
experience with thousands of students who travel from all over the world to learn from his passionate and innovating ways. He is also a very active member of his community, sharing his craft with the vulnerable youth.

Jesse is an all-around barber, but his specialty is hair art. He is one of the first to create hair portraits, freestyle designs and hair color trends with a very strong artistic expression.